Add caption
The latest way that the super-rich are living better than all of us? They're getting swimming pools that also function as balconies.
A planned 37-story apartment complex called the Aquaria Grande in Mumbai, India will provide residents with the opportunity to enjoy a small swimming pool attached to their apartment's balcony,

The Daily Mail

reports

. check out pictures inside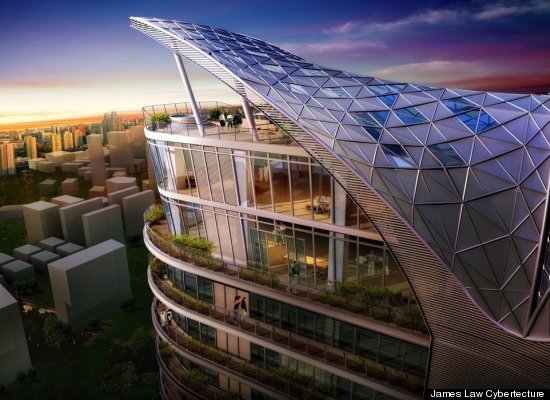 Aquaria Grande is one of the iconic residential developments in Borivali of Mumbai. This distinctive project includes two 37-storey soaring residential towers, a fully equipped clubhouse, a sustainable podium garden and an enormous car park, which creates a novel and luxurious lifestyle in the Borivali district.
The pools may look enticing but, given the altitude, it might be best to avoid any raucous games of Sharks and Minnows. At least that's the concern of Gizmodo writer Jesus Diaz who called

Hong Kong architect James Law's

swimming pool-studded design a "

deadly accident waiting to happen

,"

The Daily Mail

points out

.
IT IS INDEED A MAGNIFICENT BUILDING!
THE ENTRANCE TO THE BUILDING.